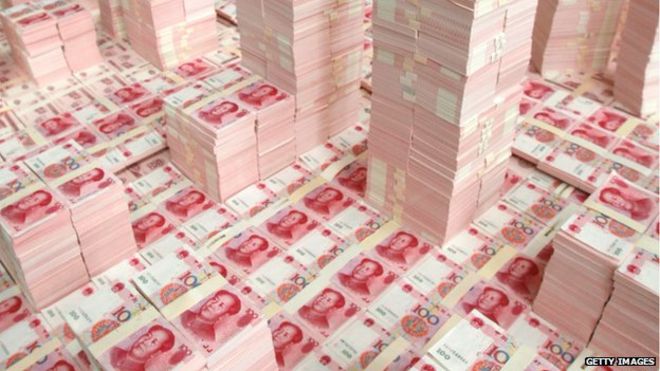 The International Monetary Fund (IMF) is expected to announce on Monday that China's currency, the yuan, will join the fund's group of international basket of reserve currencies.
Just the US dollar, the euro, Japan's yen and the British pound are currently part of this select band.
Earlier this month, IMF head Christine Lagarde backed the yuan's inclusion.
If the decision is made, the yuan is likely to join the basket next year, experts said.
China is the world's second largest economy behind the US and asked for the yuan to become a reserve currency last year.
Reserve currencies are used by central banks and other financial organisations to help pay down international debt and steady exchange rates.
The last change made to the basket was in 2000, when the euro replaced the German mark and the franc.
What's next?
If Beijing's wish is granted later on Monday, some analysts have suggest that by 2030 the yuan will become one of the top three major international currencies, together with the dollar and the euro.